---
EDITOR'S NOTE: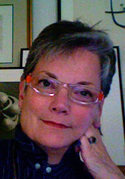 In March, Dispatches includes reports on two religious observances, one rebellion and an anniversary no one will celebrate.
Shiite Muslim communities around the world commemorated the martyrdom of Iman Hussein, grandson of the Prophet, with the rite of Ashura. In addition to a play that illustrates his last great battle, many believers flail knife blades against their bodies, showing their devotion and that they too would have fought and died with Hussein. He is called the leader of the martyrs and is believed to have stood for the defense of Islam against a much larger enemy army, thereby saving Islam by refusing to bow to another authority. James Pomerantz covered Ashura in Bangalore, India.
Also in India, Mario Tama recorded the ecstatic ritual bath of the towering statue of a Jain god in luminous color. Jainism, or Jain Dharma, does not belong to any particular sect or religion. It has aspects of both Hinduism and Buddhism and originated in ancient East India.
The rebellion in Balochistan, Pakistan, has surfaced several times in the past. John Moore captures the recent exchanges. Balochistan province is nearly half the size of Pakistan. A sparsely populated region, it contains natural resources needed and taken by the Pakistani government. Because Balochistan is also reportedly the poorest province, rebel armies rise up to challenge the government's authority and distribution of wealth.
On March 20, 2003, President George W. Bush announced, "On my orders, coalition forces have begun striking selected targets of military importance to undermine Saddam Hussein's ability to wage war." And so with this "attack of opportunity" began the days of so-called "shock and awe." Whether it is about WMDs or oil, the Iraq war passes the three-year mark this month. Photographer Guy Calaf finds that all is not well in an Iraqi Special Police Commando unit.
Marianne Fulton
Dispatches Editor
mfulton@dvnetwork.net
---