---
EDITOR'S NOTE: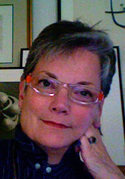 In March we have two Dispatches from war zones. The first is from a conflict in southern Thailand by Will Baxter and the second a new look at Iraq by David Honl.
Thailand's three southernmost provinces of Yala, Narathiwat and Pattani, have been on the frontlines of an insurgent war-like conflict with the Buddhist government. These provinces are populated with ethnic-Malay Muslims who make up a small portion of Thailand Buddhist majority. The Muslim south has complained about discrimination ever since the three provinces that made up the Sultanate of Pattini were annexed to Thailand in 1902.
Over the last three years insurgents have tried to undermine the social cohesiveness by attacking Buddhists and the Muslims that support them and the central governments. This includes government workers, village chiefs and those who work in government-funded schools.
In a Feb. 25 International Herald Tribune: Asia Pacific article online Seth Mydans reports, "Human Rights Watch counted more than 6,000 violent incidents over the past three years. It said that more than 60 teachers and 10 students had been killed and 110 schools — the most visible signs of central government authority in many places — had been set ablaze." Calling the terrorists "a brutal Muslim separatist insurgency" Mydans writes of a decided escalation in the frequency and brutality of attacks. Buddhist monks have been hacked to death and there have been many beheadings.
David Honl has reported on Iraq before. This time he looks at what the troops do to alleviate some of the stress they live with. Concentrating on physical fitness has helped many. Airplane hangers and other facilities have been re-purposed or built to address this. Because of frequent attacks some of these, like a basketball court, is now off-limits. This is a positive look at how human beings accommodate themselves to a seemingly untenable situation.
Marianne Fulton
Dispatches Editor
fultonaustin@yahoo.com
---