---
EDITOR'S NOTE: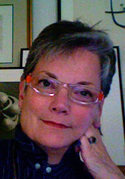 For December we have three Dispatches and an Update. Chris Hondros returns and goes to court with Iraqi prisoners, William B. Plowman looks at gang life in Gary, Indiana, and Veronique de Viguerie takes on the challenge of a story about the prostitution of young Iraqi women in Syria.
In Iraq, Chris Hondros visits a rudimentary jail—which we discover is more of a holding tank for indefinite confinement. A telling moment comes when Hondros speaks to the judge who has just heard prisoners plead innocent on a variety of serious charges. Asking when one prisoner will go to trial, Hondros is told, "Sometime."
Gary, Indiana, is known to some as the 'murder capital.' The city has a high rate of joblessness and African-Americans, in particular, suffer because of this. Drugs, crime and gangs – not mutually exclusive – contribute to the problems. A gang member tells William B. Plowman that crime isn't caused by drugs but by poverty.
In Syria, Iraqi refugees are safe from the bombs and fighting but they are not permitted to work. For those whose money runs out the decision is to return to the war or find some way to survive. Some families have chosen to prostitute a daughter who then becomes responsible for the well-being of her family. Veronique de Viguerie went into seamy casinos in order to find an Iraqi woman who would allow her to make pictures. In one casino Veronique found "Sally" and her mother. Sally turns out to be a beautiful girl earning money to keep a family of five. Living in what can only be a terrible situation, Sally has no birth control, no protection and no future.
Last month photographer Paul Taggart wrote about the attack on former Prime Minister Benazir Bhutto during her triumphant return to Pakistan. Working in Rwanda immediately afterward, Taggart got news that General Pervez Musharraf had issued an "emergency decree" [martial law]. He returned to find genuine unrest but also made-for-the-camera arrests. Our Update tells this story.
Marianne Fulton
Dispatches Editor
fultonaustin@yahoo.com
---