---
EDITOR'S NOTE: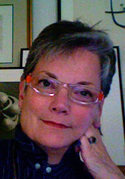 This month we have three dispatches by photographers Sean Gallagher, Justin Mott and Tarik Tinazay. In addition, we reprint a first-person account from The Associated Press by Jerome Delay who is a friend of Dispatches and The Digital Journalist.
Sean Gallagher travels to Mongolia and reveals the lives of two different impoverished families living on – and below – the streets of Ulaanbaatar. In the freezing weather one couple tries to find plastic and glass bottles that can be turned in for cash. They take the dollar earned and spend it on vodka. They say the vodka keeps them warm but, of course, the alcohol dilates the blood vessels and brings their core body heat to the surface, thus making them more vulnerable to the cold.
In Vietnam, heavy rains last month left parts of Hanoi under water. Justin Mott, who now lives there, captures the spirit of the Vietnamese people. He had wanted to show the terrible destruction and the residents' resolve in the face of the crisis but they persisted in smiling at him. At first he was a bit put off; then their resilient nature won out.
Tarik Tinazay visited an American hospital facility in Germany: the Landstuhl Regional Medical Center, where severely wounded soldiers from Iraq and Afghanistan are taken. Through the day he recorded the incoming wounded, those being prepared for surgery and the attentive care needed to get the troops back on their feet.
From AP is Jerome Delay's wonderful story about reuniting a family torn asunder by the continuing violence in the Congo.
Marianne Fulton
Dispatches Editor
fultonaustin@yahoo.com
---