---
EDITOR'S NOTE: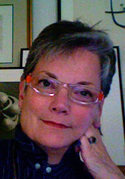 In January we present three dispatches: Klavs Bo Christensen went into Haiti to see firsthand the devastation caused by two tropical storms and two hurricanes. Katharina Hesse was on her way to Cambodia and became one of thousands of travelers caught in the demonstrations at the Bangkok airport, while Paul Taggart reports on the gorilla population and park rangers in Congo's war zone.
In Klavs Bo Christensen's dispatch from Haiti he writes of the beauty of catastrophe. "Beautiful catastrophe" is indeed an oxymoron and the ironic meaning is intentional. Looking through his many images one sees gorgeous sunlight cast over complete ruin.
Katharina Hesse did not leave her current home in China intending to cover a major news event. She had to travel through Bangkok on her way to the Angkor Photo Festival (http://www.photographyforchange.net/festivalhome.html) that has taken place annually since 2005. However, the anti-government People's Alliance for Democracy (PAD) occupied the Suvarnabhumi International Airport as well as the Thai government house and a smaller airport nearby.
Paul Taggart turns in another interesting story about the plight of mountain gorillas in the Congo (Democratic Republic of the Congo). Very few gorillas are left in the wild. Taggart writes about the displacement of the gorilla and the all-important rangers who protect them. All three dispatches appear courtesy of the agency World Picture Network and the photographers.
Dispatches has been very fortunate over the years to have the generous help of many agencies, newspapers and independent photojournalists. None has been a more consistent presence than WpN, founded in London in 2001. Now with their headquarters in New York City, they boast of a network of hundreds of photographers in 70 countries. We thank them for being good friends of The Digital Journalist.
Marianne Fulton
Dispatches Editor
fultonaustin@yahoo.com
---