---
EDITOR'S NOTE: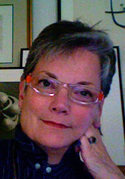 This month we feature three dispatches: Mark Allen Johnson looks at the world of truck-stop prostitutes as part of his TIME.COM video project on the serial murders of the women; Sean Gallagher leaves his base in China to visit North Korea with a friend, and Spencer Platt is back with his work in the world's largest refugee camp site in Dadaab, Kenya.
Mark Allen Johnson presents a dispatch with a link to his video for TIME.COM on what are thought to be serial killer truckers. Also on the TIME.COM video site: "The FBI says killer truckers are abducting prostitutes and other women at truck stops, raping them and leaving their bodies along the nation's highways." Johnson interviews prostitutes and truckers about the culture of the huge truck stops, and is threatened by a group of truckers.
Sean Gallagher braves a trip to North Korea, ostensibly as a tourist. The paranoia of the place and the fact that a former president had just been needed to secure the release of two detained journalists initially made the photographer a little jumpy. Optimists in the press hoped that President Clinton's mission "perhaps indicates a readiness by North Korea to discuss something wider than freedom for two reporters." (BBC online, 8/5/09).
In the BBC's profile of the country they wrote, in part: "The country emerged in 1948 amid the chaos following the end of World War II. Its history is dominated by its "Great Leader," Kim Il-Sung, who shaped political affairs for almost half a century.
"After the Korean War, Kim Il-Sung introduced the personal philosophy of Juche, or self-reliance, which became a guiding light for North Korea's development. Kim Il-Sung's son, Kim Jong-Il, is now head of state, but the post of president has been assigned 'eternally' to his late father." The quote indicates why the "Great Leader" is now often referred to within the country as the "Eternal Leader."
On Oct. 2, 2009, the U.N. Refugee Agency (UNHCR) site, Refworld, published an August 2009 report that "the Dagahaley, Hagadera and Ifo camps in Dadaab [Kenya] comprise the largest refugee site in the world. As of 5 July, the site hosted an estimated 284,306 refugees, mainly from Somalia. This number was triple the designated capacity.
"'We have witnessed in the recent months' arrivals [in] the region [of] 5,000 per month, creating a situation that is extremely dramatic,' the U.N. High Commissioner for Refugees, António Guterres, said."
Into this mass of humanity, Spencer Platt ventured recently. His dramatic images show the cost of constant warfare on a people who travel on foot from Somalia into northern Kenya's camps.
Marianne Fulton
Dispatches Editor
fultonaustin@yahoo.com
---