---
EDITOR'S NOTE: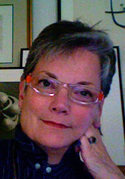 In November we have two very different stories about HIV/AIDS: Justin Mott covers the rejection of infected orphans from a local primary school in Vietnam and Ake Ericson journeys to Tanzania to cover HIV/AIDS vaccine trials that are starting to show some success. In our third dispatch by William B. Plowman, the photographer writes of the growing violence in Guatemala and the death of one TV journalist, Rolando Santis.
In Ho Chi Minh City, Vietnam, Justin Mott visits a group of orphaned children who are HIV-positive and live at the Mai Hoa AIDS Center. When they tried to attend their local primary school they were rejected by the parents of the other children. Justin Mott works for The New York Times and an Oct. 15, 2009, Seth Mydans story covers this event. The piece is entitled, "Exiled From School, H.I.V.-Infected Orphans Learn a Bitter Lesson." Apparently the principal at the primary school had agreed to accept the children but the parents of the other students removed them from school.
Mott, who had just a short time to cover radically different stories in Vietnam – the orphans and a golf course – also worries about how such time restraints affect him as a photographer.
Another medical Web site stated, "The views of the parents highlight the public's 'general lack of understanding' about the disease, resulting in 'inappropriate reaction and fear,' explained Eamonn Murphy, Vietnam director for UNAIDS. According to Murphy, children comprise about 5,100 of the 290,000 people living in Vietnam with HIV.
Photographer Ake Ericson gained permission to report on a Swedish research team running HIV vaccine trials in Dar es Salaam, Tanzania. A group of 60 healthy police personnel have volunteered to be the subjects in this research. Two of the volunteers said that they participated because they had seen many people die of the disease, including relatives. Nothing is, of course, certain at this point. A more clinical review of the results can be seen at the http://www.hivandhepatitis.com Web site under the title, "Swedish HIVIS Prime-Boost Vaccine Shows Promising Results in Tanzania Trial," where the injected substance is described as a combined vaccine containing antigens from multiple HIV strains from North America, Europe, Africa, and Asia, making it potentially [more] effective for a wider range of population groups than the ALVAC/AIDSVAX [an American-Thai project] combination tested in Thailand.
William B. Plowman had been in Guatemala three weeks when two men on a motorcycle murdered TV investigative journalist Rolando Santis. His moving images reveal the emotional reaction of the public to this latest example of the violence overtaking Guatemala.
Reporters Without Borders stated that, "The public was shocked by Telecentro reporter Rolando Santis' murder on April 1, 2009, as he was returning to his TV station …. Like neighboring El Salvador and Honduras, Guatemala is a bastion of extremely violent youth gangs called 'maras,' with tentacles now reaching Mexico and the United States. The authorities blamed organized crime for the Santis murder, arresting two suspects aged 19 and 20. It is not clear whether they were really involved and the motive continues to be a mystery. Murders are rarely solved." (http://www.rsf.org/en-rapport178-Guatemala.html) Some gangs may be coming from Mexico itself as reported in the 6/4/09 article in the Los Angeles Times, "As Mexican President Felipe Calderon presses a 2 1/2 -year-old offensive against narcotics traffickers in his country, the war has spilled south into Guatemala, where proximity, weak law enforcement and deeply rooted corruption provide fertile ground for Mexico's gangs, say officials and analysts in the region .… More than 6,000 people were slain in Guatemala in 2008. Police say most of the killings were linked to the drug trade."
Marianne Fulton
Dispatches Editor
fultonaustin@yahoo.com
---