---
EDITOR'S NOTE: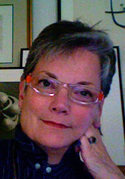 The October "Dispatches" look at the experiences of college students encountering their first big story in a devastated landscape. The group was part of a photojournalism class with Eli Reed, Magnum photographer and new professor at UT Austin. Their lives were changed and they came to understand when to put aside their cameras and help.
The Dispatches also tell the stories of two men: Drew Tarter, photo director of the Sun Herald in devastated Biloxi, Miss. And Smiley Pool of the Dallas Morning News (Pool's aerial photographs were part of our Katrina feature in September).
Tarter kept working though his house was flooded. This resulted in two unexpected personal twists of fate. Pool grew up in Galveston (see "San Francisco and Galveston: Disasters a Century Ago," in this issue) and gives us a glimpse of a boyhood on the coast as well as reporting the immediate reactions to his images in a unique situation.
His juxtapositioned pictures of damage immediately after the New Orleans storm and flooding with those of a later stage are telling. He went up again after Hurricane Rita .
There are some difficult images here but they show the hard reality - a truth not available on TV or in American newspapers.
"UPDATE" is a new column that will appear when the occasion calls for it - please take a look.
Marianne Fulton
Senior Editor
mfulton@dvnetwork.net
---