---
EDITOR'S NOTE: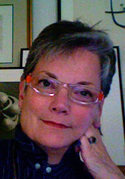 In March we present four timely dispatches that span the brutal to the beautiful. Both Danfung Dennis and Alex MacNaughton look at the bloody confrontations in Kenya. Derek Flood was in Pakistan for the recent elections and Lisa O'Connor hurried and waited, hurried and waited to photograph the Oscars.
The bloody conflict in Kenya started with the presidential election on Dec. 27, 2007. President Mwai Kibaki, a member of the Kikuyu tribe, ran for re-election. During the campaign the opposition leader Raila Odinga of the Luo tribe "charged that the Kikuyus…have long gotten more than its fair share of government benefits." [nytimes.com 2/2/2008]
In early election returns it looked like Odinga might sweep to victory, but Kibaki won a narrow victory. Western observers and many Africans cried vote rigging. Members of the Luo tribe struck against the Kikuyus and by Jan. 1, 300 Africans were dead.
Danfung Dennis went to report on the violence. He was trampled and assaulted while he photographed gang brutality. The reality of uncontrolled rampaging gangs is very real in his story and images.
Alex MacNaughton went to an unrefrigerated mortuary in Kisumu. He photographed the results of tribal fighting: mangled, dead bodies. The coffins of the dead were carried as part of a peace march to a local stadium and the viewing windows were opened. The magnitude of the killing is evident from these images.
At the end of February over 1,000 Kenyans had died. The signing of a power-sharing agreement Feb. 29 raises hopes that the violence will abate.
Derek Flood photographed the delayed parliamentary elections in Pakistan. Threats of violence apparently lowered the numbers of citizens ready to venture out but did not change the results—the opposition Pakistan People's Party of assassinated former Prime Minister Benazir Bhutto defeated President Musharraf's Pakistan Muslim League. Flood saw anti-Musharraf party rallies as well as the vote. The figure of the slain Bhutto loomed large, both physically and mentally, over the process.
Lisa O'Connor's piece shifts Dispatches away from death into the nearly fantasy world of the American Academy Awards. While beautifully dressed women and men gathered to celebrate the movie industry with Oscars and parties, O'Connor waited at security checks, unloading and reloading her 75-pound camera equipment bag and hustling to her place in the second row of press bleachers. Her images reveal that Hollywood glamour is not quite as homogenized as one might imagine.
Marianne Fulton
Dispatches Editor
fultonaustin@yahoo.com
---