---
EDITOR'S NOTE: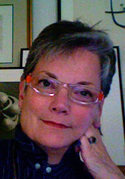 For September we have three dispatches: Derek Henry Flood on the recent elections and disputed results in Afghanistan; Jean Chung writes of the terrible price paid by raped women in the Democratic Republic of the Congo, and Ryan Pyle considers the access problems in China during the 60th anniversary celebration on Oct. 1, 2009.
The initial slate of candidates for the Afghanistan presidential elections was 40 but the two most prominent were President Hamid Karzai and Abdullah Abdullah, the former foreign minister. Derek Henry Flood was on the scene for the campaign and he compares that of the cautious, secretive Karzai to Abdullah Abdullah's going out to the people. When accusations of fraud started immediately after the polling places closed, Flood again found Abdullah Abdullah's rallies.
On Sept. 6 it was announced that election officials had thrown out the results from 447 polling stations because of fraud allegations. But as Soraya Sarhaddie Nelson at www.npr.org points out, "disqualifying results from less than 500 polling stations across the country is unlikely to appease angry candidates and voters who allege mass voting fraud. Especially when comparing the number of disqualified stations to the nearly 19,000 polling stations whose votes the commissioners have declared valid."
Jean Chung's dispatch from the Democratic Republic of the Congo is about the fraught return of rape victims to their homes. These women have been savagely attacked, often by an entire militia group, and their internal organs ripped apart. They can develop a fistula—an opening that allows bodily waste to continually leak out. Her victimhood and terrible stink makes the woman an outcast. Some walk for miles to a hospital or medical center where they undergo operations to alleviate the condition.
After recuperating the women start a daunting journey not knowing how their family and village will treat them. Perhaps they will be welcomed or perhaps they've been abandoned by their husbands and ostracized by the village. On the UK's Guardian newspaper's Web site, 5/18/09, Lyn Lusi, the director of the Heal Africa hospital in Goma, is quoted as saying that she had seen an increase in the number of rapes since the rebels were integrated into the army. She also said that the hospital sometimes treated more than 400 rape victims per month.
The People's Republic of China will observe its 60th anniversary on Oct. 1 with an enormous parade of military men, tanks and weapons. Ryan Pyle, who is based in China, contemplates the restrictions he will encounter trying to cover the event.
Marianne Fulton
Dispatches Editor
fultonaustin@yahoo.com
---